Train Together And Have A Blast In Our Family Martial Arts Classes
What's more important than family? Nothing.
That's why we're proud to offer families across Birmingham a great chance to train together and enjoy every minute of it! Our Family Martial Arts Classes in Birmingham are perfect for all ages and include fundamental training that is high-energy fun.
We have activities for all ages and you can set a great example for your child, showing off the importance of physical activity and perseverance!
Just fill out the short form on your screen now to get started at Scarsella's World Class Tae Kwon Do.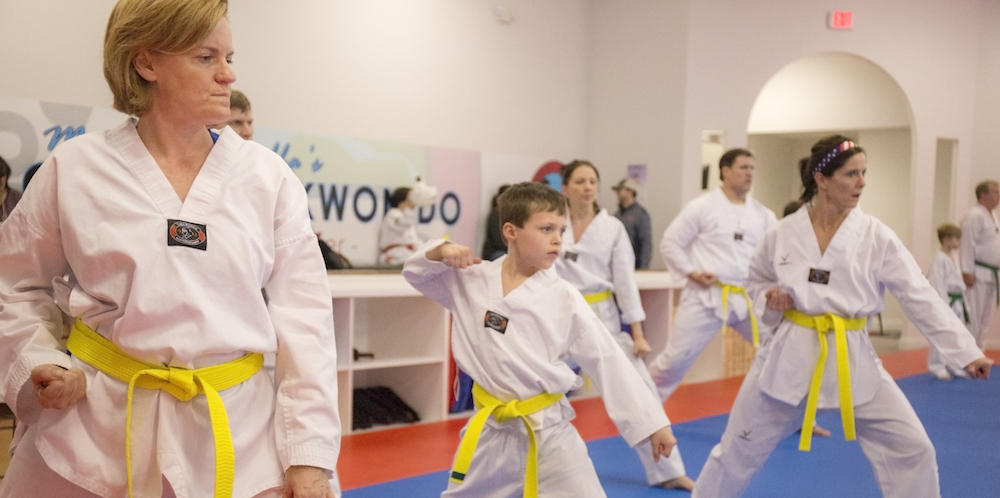 Why Family Martial Arts Training is Right For You!
For starters, what could be more convenient? These classes bring your whole family together for an hour of fun and you don't have to worry about driving kids around or booking a babysitter.
But beyond just the convenience, our Family Martial Arts Classes offer a wide range of tools for you and your kids to learn together. We train using the traditional methods of Tae Kwon Do and scale every lesson to meet the needs of every experience level.
You and your loved ones can take on:
Skills for real-world self-defense
Fundamental athleticism
Improved cardiovascular health
Respect and discipline in everything you do
Join Us Today For Our Exciting Family Martial Arts Classes In Birmingham!
If you're looking for a great new family activity, we've got the answer. Our Family Martial Arts Classes at Master Scarsella's World Class Tae Kwon Do are perfect for families of all sizes and backgrounds. Join us for tons of fun and benefits that can impact every aspect of your life.
Just fill out the short form on your screen to learn more or to get started today!
Our Family Martial Arts Classes Are Located In